Named for a truck-driving, motorcycle-riding, bourbon-loving, hardworking whiskey man, Baker's® Single Barrel Bourbon is a singular experience. A big, bold bourbon that was created by one legend to honor another.
No two barrels
are the same.
Every drop of bourbon in a Baker's bottle comes from one single barrel. And once those bottles are gone, they're gone. Which means you'll discover layers of unique, subtle nuances in every bottle you pick up. That's what makes Baker's so special.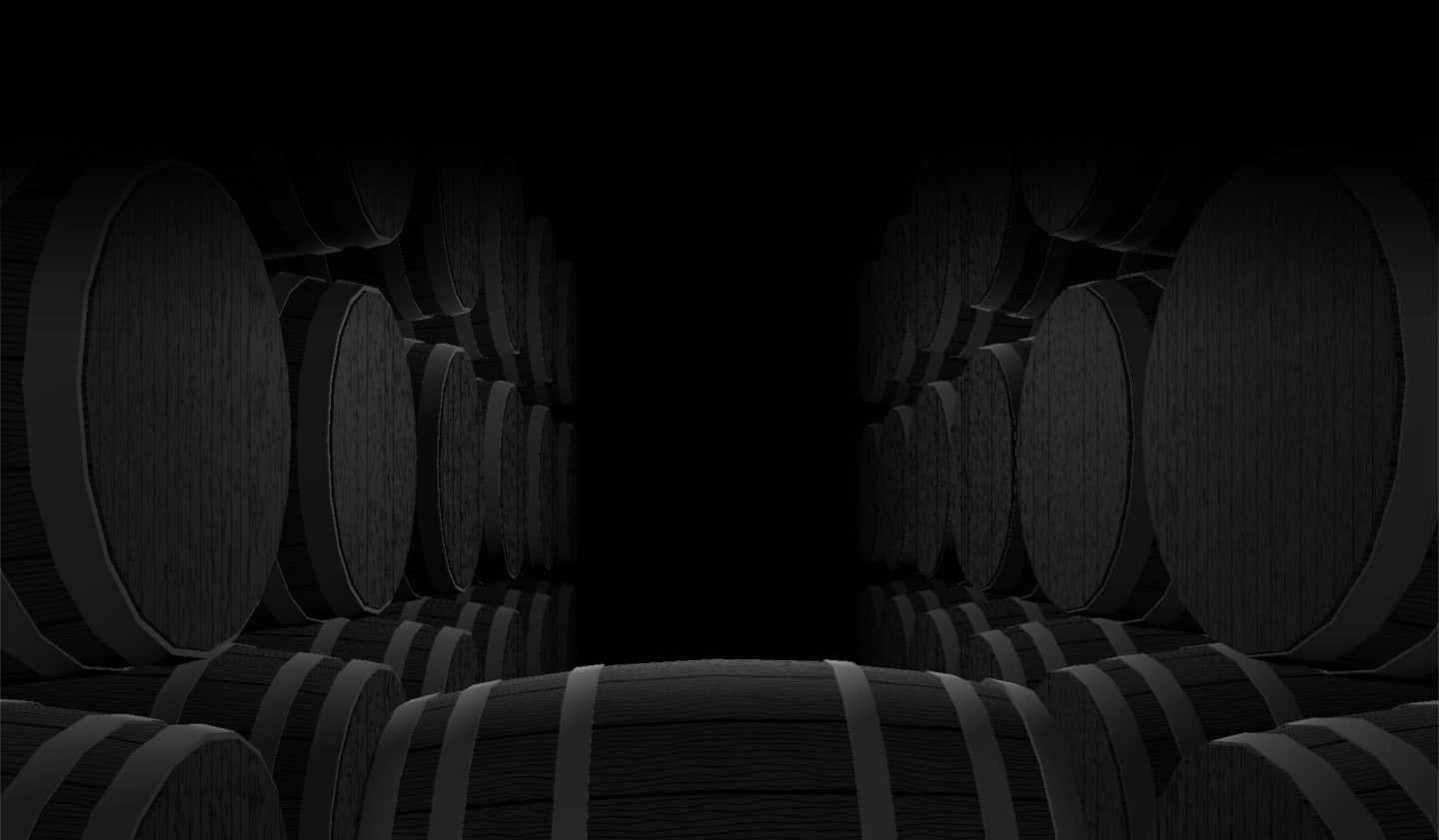 Where it's aged
makes all the difference.
One thing that makes Baker's unique is there's not one particular location where it ages. With four campuses, a lot of differences can occur inside each barrel. For example, airflow, location of the rickhouse and dump date all play a part. Each barrel is tested. Only those that meet the highest quality standards are bottled.
Take the Baker's Bourbon journey
Minimum 7 years,
107 proof
Baker has always believed the ideal bourbon is made according to three fundamental rules: First, it's aged at least seven years because that's the sweet spot for getting big vanilla notes from the charred oak barrel. Second, a great bourbon carries substantial flavor. And third, when he tries it, he better like it. These rules might seem simple, but they make for one hell of a bourbon.
The beauty of single barrel bourbons lies in the intensities and flavors that change with each barrel. So, one bottle might be smokey, while another might be more floral or peppery. While every barrel of Baker's offers a unique tasting journey, you can expect some defining characteristics. Here are a few.
Nose

Fruit, vanilla and caramel.

Palate

Medium bodied with flavors of oak, toasted nuts and vanilla.

Finish

Robust flavors sit on the tongue for a while, warm and rounded.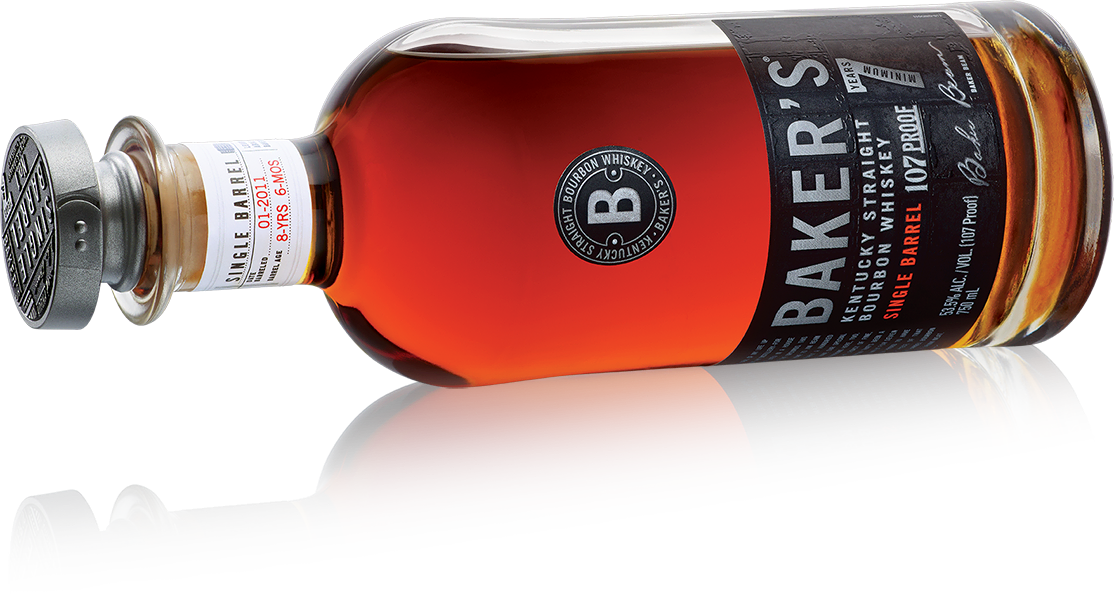 What's your bottle telling you?
Every bottle of Baker's contains unique information. Here's a taste.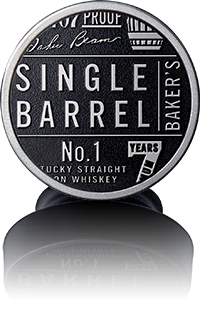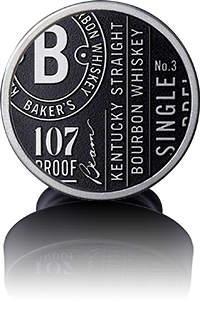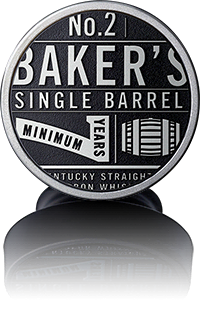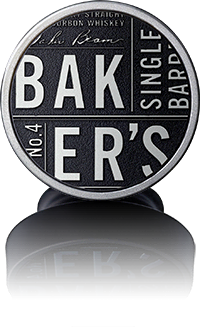 Collectible caps
Baker has always believed that the "Devil is in the details." And that's at the heart of every detail of this bourbon, right down to the packaging. That's why we created four collectible caps. Keep an eye out for them. Good luck!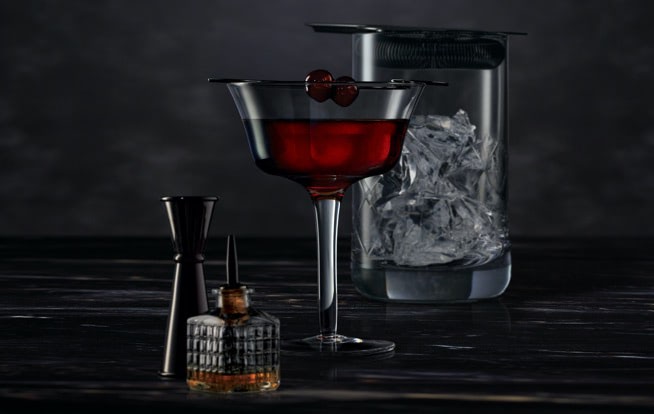 Stop the presses
& grab a drink
The reviews are in. But don't read them on an empty glass. Make yourself a cocktail and enjoy some light reading.
Cocktail?
Baker's Single Barrel Bourbon grants a glimpse into the fire of inspiration that the distillers built into this pleasant sipper crafted with boisterous and bold flavors for a more adventurous bourbon drinker.
RE
Hailing from the Jim Beam rickhouses, Baker's Single Barrel is a unique and refined bottle of bourbon well-worth seeking out. The juice is aged on the higher floors of the rickhouse and the barrels are hand-selected for exactness in quality.
VIE
After a single barrel rebirth – and a stately redesign to match–the brand finally seems destined to receive the attention it deserves.
WS
Want to get your hands on a bottle?

Good thinking. Let's find a bottle near you, so you can experience Baker's Single Barrel Journey. And you know what they say about bottles of single barrel bourbon? Always pick up two.