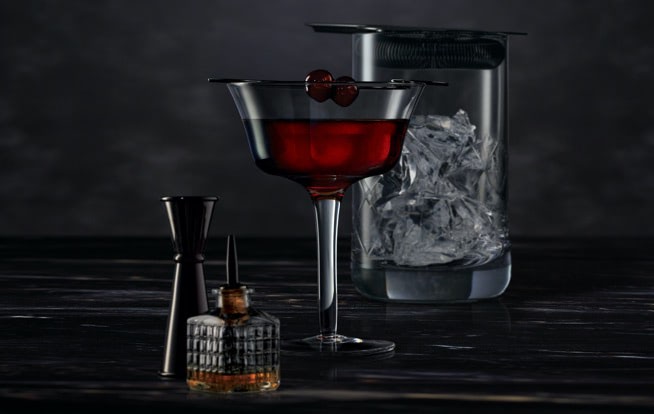 Midnight Manhattan
Baker is not much for big cities. But his bourbon adds a bold twist on a classic Manhattan recipe. It's a new spin on a classic cocktail that's sweet, herbal, a little bitter and just plain delicious.
Ingredients
2 parts Baker's® Bourbon
1 part Averna® Amaro
1 dash Angostura® Bitters
1 dash orange bitters
Amarena cherries for garnish
Directions
Combine all ingredients in a mixing glass with ice.
Stir until well chilled.
Strain into a chilled coupe.
Garnish with an Amarena cherry.
Ready for another cocktail?
You're in luck.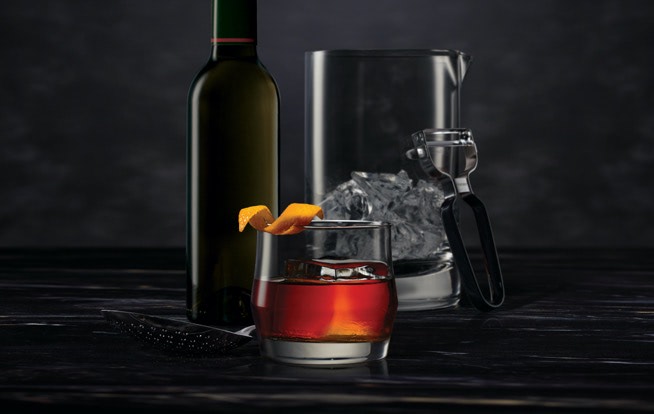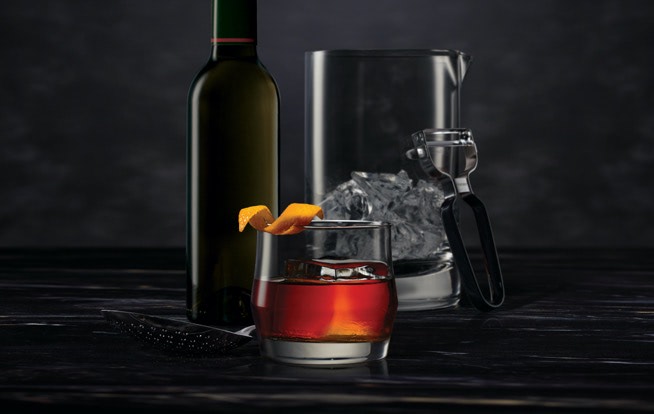 Smooth, well-rounded, classic, easy to make and perfectly balanced.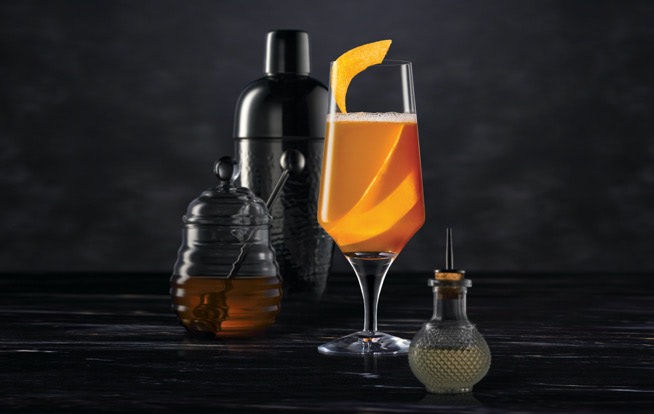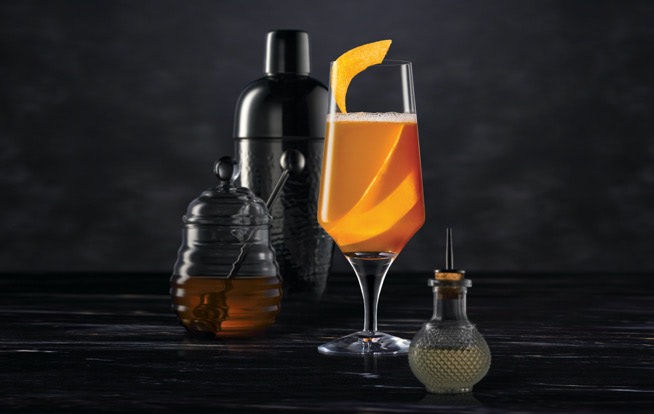 The hat makes the man. And this man makes quite a cocktail.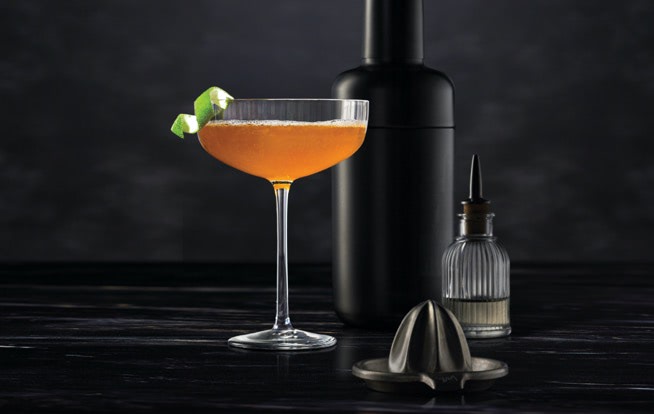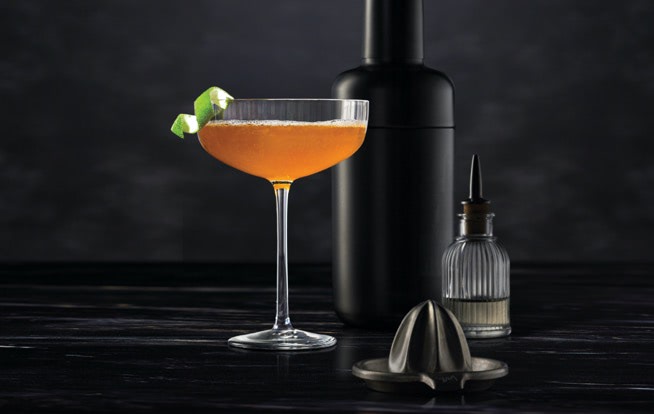 Baker is a legend that deserves more attention, just like this classic cocktail.