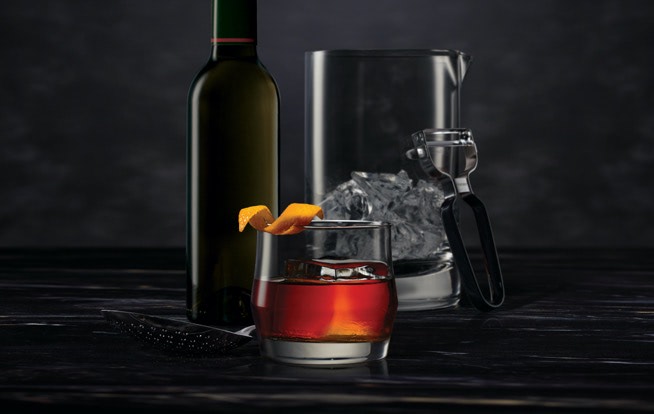 Baker's Boulevardier
Booker Noe and Baker Beam were cousins, much like the Boulevardier cocktail is cousin to the Negroni. Smoother, more well-rounded, a little less bitter and with a splash more bourbon, which helps Baker's bourbon flavors shine through.
Ingredients
2 parts Baker's® Bourbon
1 part sweet vermouth
1/2 part Campari® Liqueur
1 dash orange bitters
Orange peel for garnish
Directions
Combine all ingredients in mixing glass with ice.
Stir until well chilled.
Strain into a rocks glass over fresh ice.
Express orange peel for oils and garnish.
Ready for another cocktail?
You're in luck.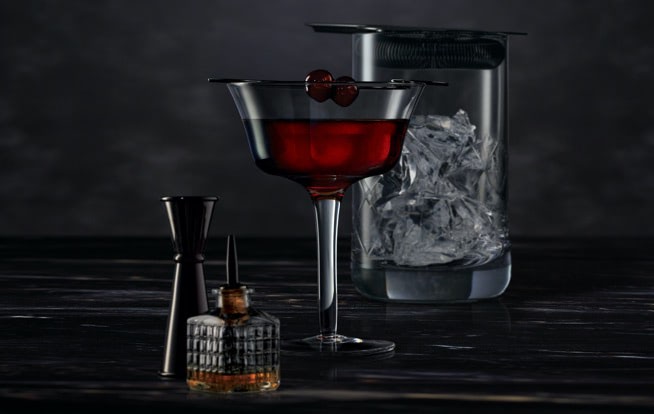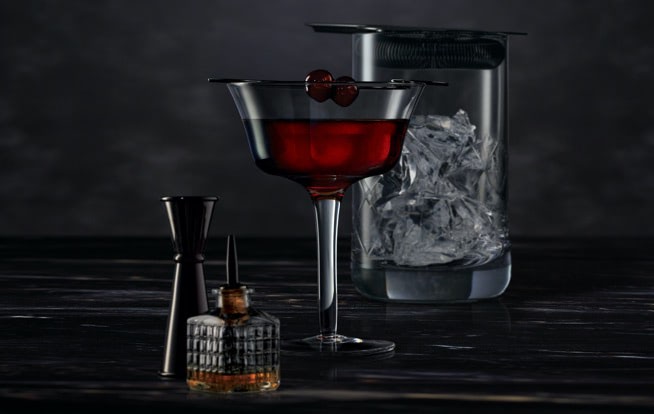 Baker may be a quiet man, but his bourbon is big and bold. Just like this twist on a big-city classic.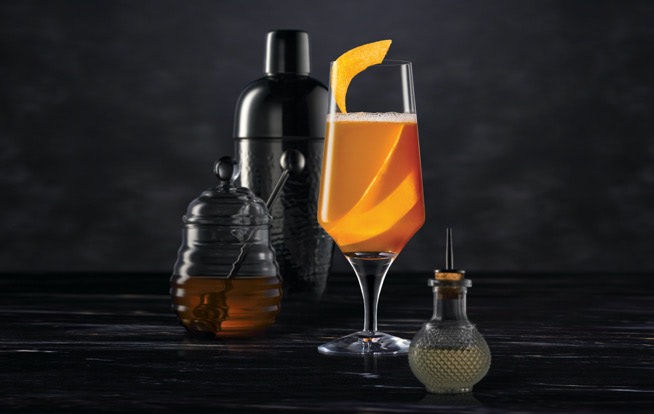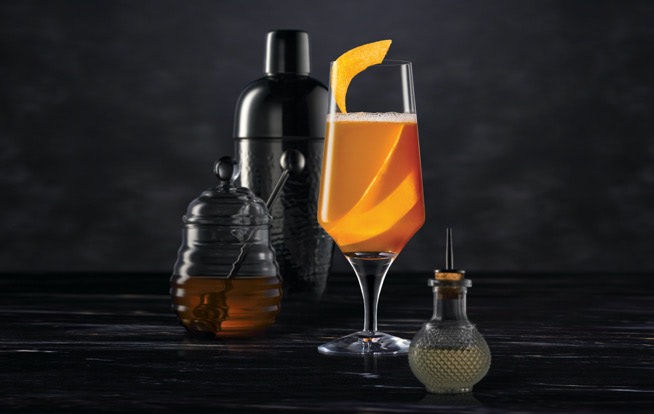 The hat makes the man. And this man makes quite a cocktail.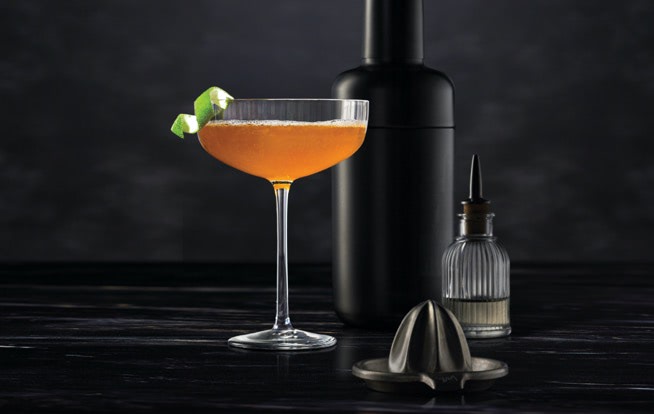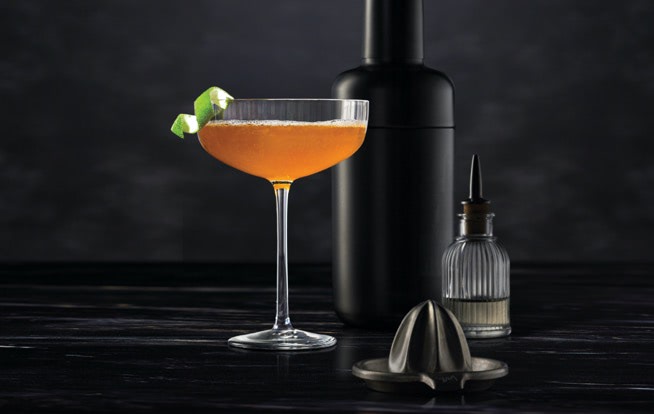 Baker is a legend that deserves more attention, just like this classic cocktail.